Some of the main screens of the app.
The app backgrounds based on belt level, with white being the lowest and black being the highest level.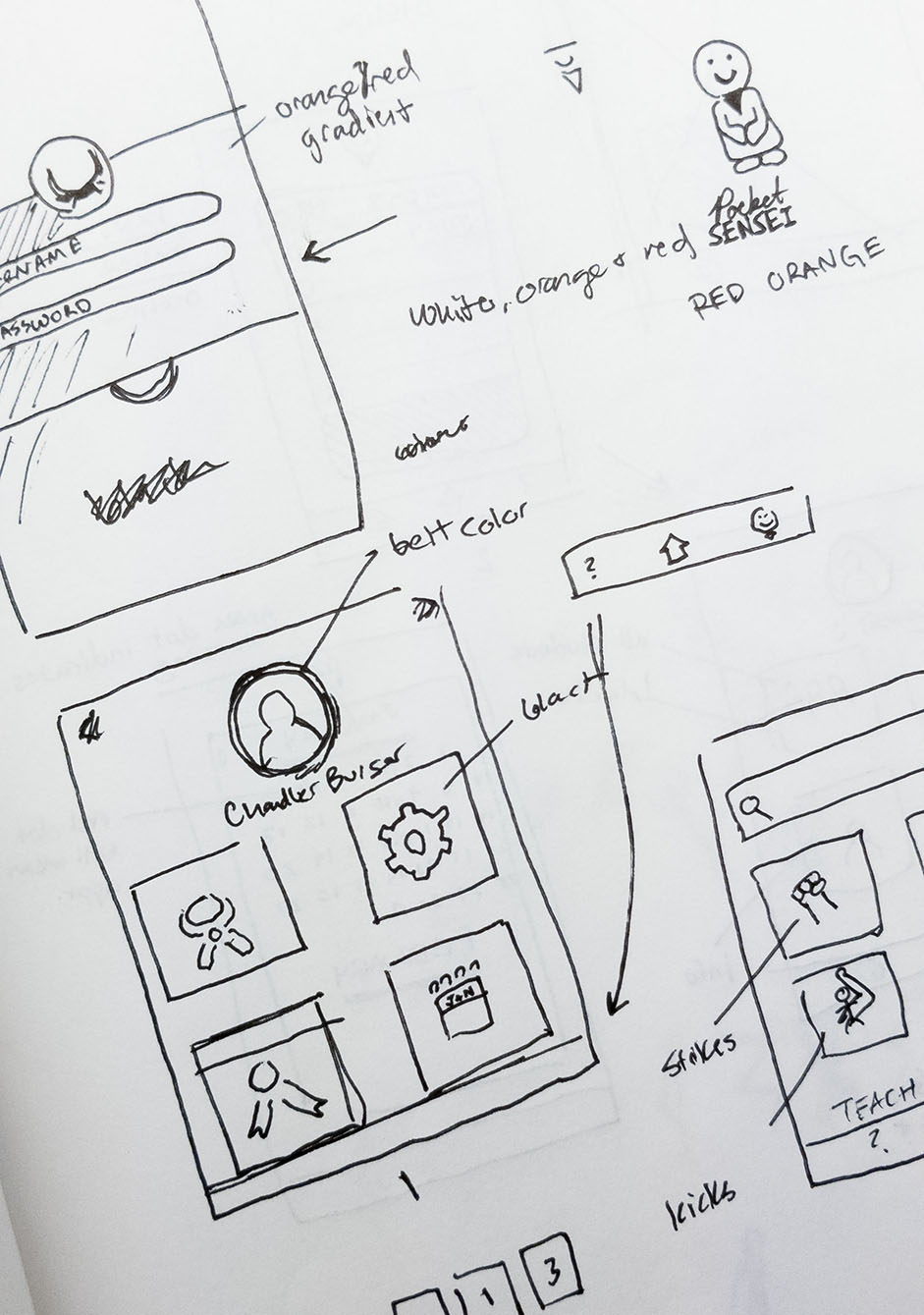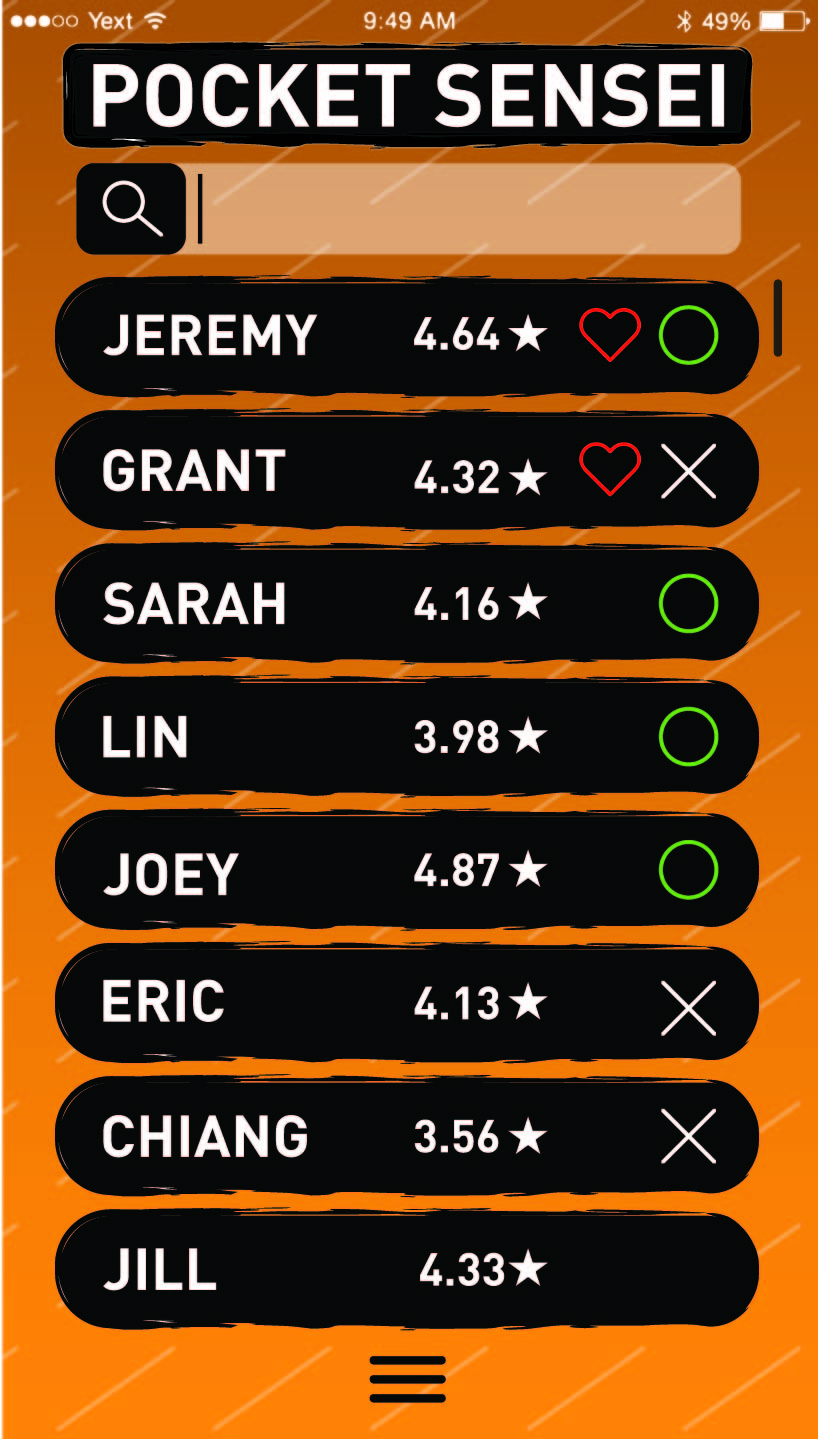 PROCESS WORK
The process work for this app consisted of many rounds of wireframes, interaction concepts, sketches and more. A result of a semester long study of the Gator Karate club, I created two versions of this app, the first version of which was deemed too un-intuitive in its menu design. A few screens of this version can be seen at the end of the carousel.