Six of the twelve total scientists featured in the Ligature 27 gallery. Ligature is a student-run symposium with two guest speakers each of the 27 years it has been operating. This year, world-renowned Bryony Gomez-Palacio and Jason Murphy came to speak, select the works to be featured in the gallery, and ultimately give awards to the best senior, junior and sophomore project. Renaissance Women was awarded Best Senior Project this year. Photo credit to Anthony Moriera.
A short walkthrough of the pop-up site associated with the gallery.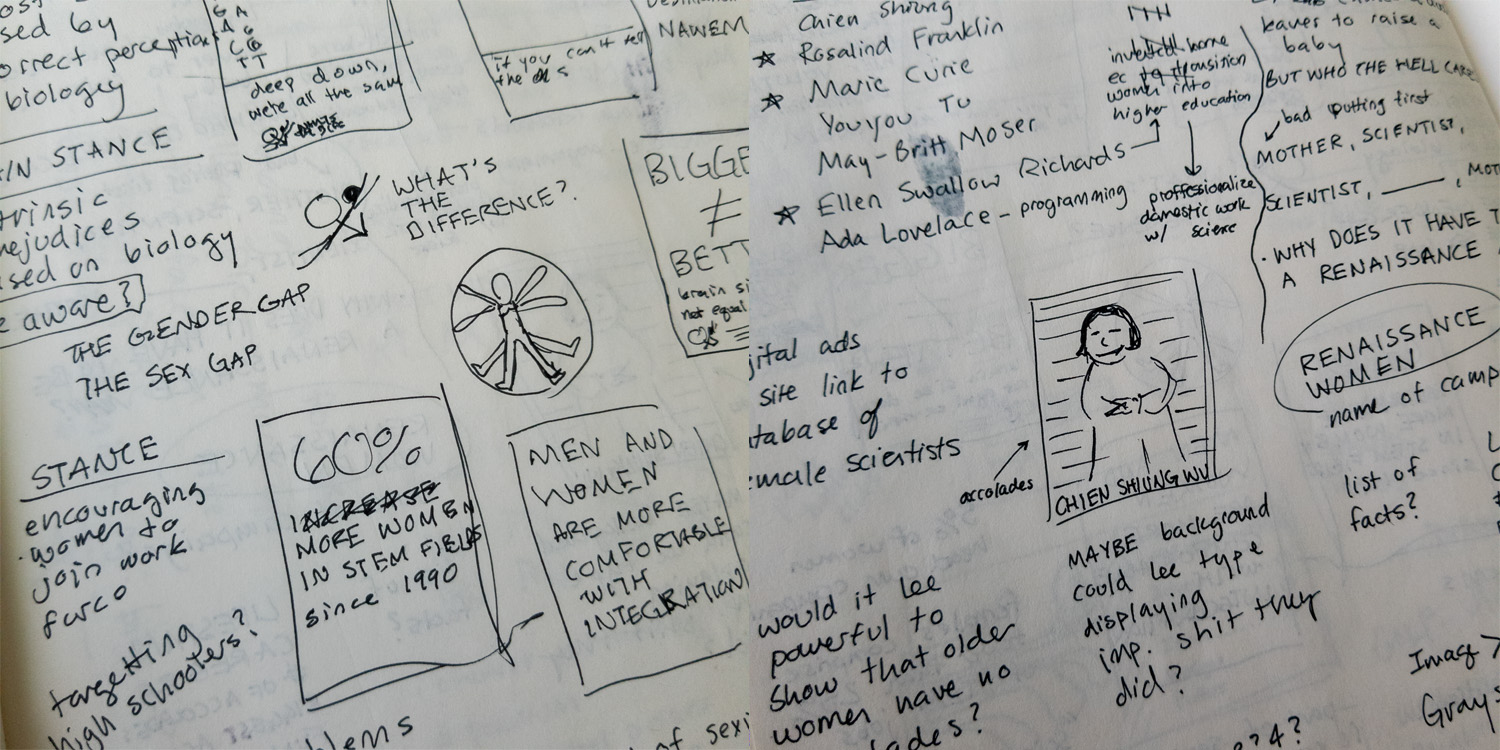 These are images from the sketching process for the poster series. Displaying the several of the early poster iterations as well as suggestions for the project name and logo, these two shots of my sketchbook encapsulate the collection of thoughts I record during ideation.